ABOVE & BEYONDhttps://Medicare Benefits Helpline© A Non-Government Resource For Information, Not Affiliated Or Endorsed By Any Government Agency ARE YOU MISSING OUT ON ADDITIONAL BENEFITS? Get The Benefits That You Want, Need & Deserve! HAVE QUESTIONS? NEED ANSWERS? 276-920-1331 Call To Speak With An Independent Licensed Sales Agent & A Medicare Benefits Advocate
IT'S WHAT WE DO
McCrady & Associates Insurance Service Since 1979
Cell 276-920-1331
Life, Health, Drug Plans, Medicare Supplement, Medicare Advantage, Daily Hospital Indemnity Plans
Web site www.mccradysales.biz
Email mwj@copper.net
Let Us Save You Money!
For a free quote
call us today
there's no obligation
276-624-8287
https://www.medicareenroll.com/?purl=WfpoozPN
Check out all of the links!
SAVE UP TO 90% ON PRESCRIPTION DRUGS!
ACCECPTED AT OVER 65,000 PHARMACIES NATIONWIDE
UNLOCK ADDITIONAL BENEFITS AT REAL TIME HEALTH PASS
SAVE 10% AT RTPR
SELECT LAB TESTING AT NO COST TO YOU
HEALTH DEVICES AND SERVICES AT NO COST TO YOU
AND MORE!
https://realtimehealthpass.com/?group_id=RT3dc00c7a
https://www.medicareenroll.com?purl=WPOZPN
https://www.pivothealth.com/product/short-term-health-insurance/agent/63912/?utm_source=63912&utm_medium=GeneralAgentCenter&utm_campaign=agents
http://www.star.ameritas.com/personal-plans?agnt=10191
https://www.1enrollment.com/328992
https://www.naaip.org/mccradyinsurance
https://www.dpbrokers.com/294090.dp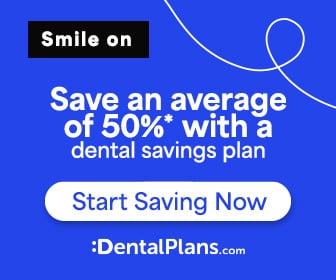 https://partner.cleverrx.com/JMcCrady
Do you or you know anyone with Diabetes, sore hands, back, knees or feet or want to save money on the cost of their prescription cards? Do you, or do you know any insurance agents looking to become lead independent? For over 30 years we have gained a reputation for the strongest wholesale and retail Agent/Affiliate programs in the country Full Time or Part Time career opportunities available. There is no cost to sign up or even to get started, just click here and the "become an affiliate" button and we'll send you information not just on all the opportunities medical related we have. No licensing Required. You are welcome to refer/forward to someone who may have interest if this is not for you:
You want to save perhaps up to 90% on the cost of your prescription drugs without anyone collecting and selling all of your personal health information? Welcome to InCareRx. Click here and then push the Print/Download Savings Card and either show it to the pharmacy on your phone, or print it! It's free!